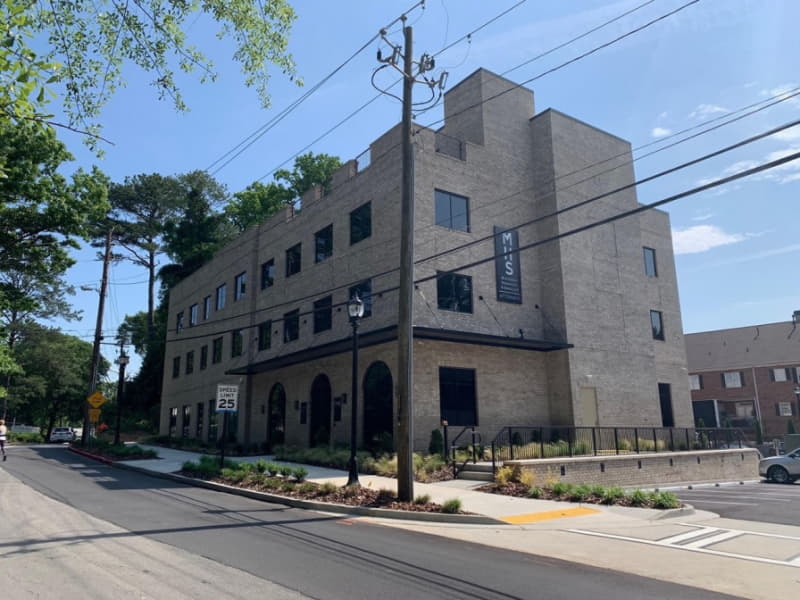 Martenson, Hasbrouck & Simon LLP, a law firm focused on labor and employment defense and business litigation, has relocated its Atlanta headquarters to a 17,000-square-foot office building at 2573 Apple Valley Road. Kevin Creel and Jim Bob Taylor of Cresa Global Inc. represented Martenson, Hasbrouck & Simon LLP in the transaction, and Sam Peng of Cresa's Project Management team provided oversight of the process and quality assurance.
Cresa was hired to evaluate Martenson, Hasbrouck & Simon LLP's lease and purchase options after the fast-growing company outgrew its leased space. After gaining a full view of the market, the law firm settled on a three-story build-to-suit opportunity in the rapidly growing area of Brookhaven. Martenson, Hasbrouck & Simon LLP's previous space is located at 3379 Peachtree Rd. in the Peachtree Lenox Building.
Construction of the building began in earnest in February of 2019. Cresa's Project Management team was hired to represent Martenson, Hasbrouck & Simon at all meetings with the Owner, Architect, and Contractor. The Project Management scope included review of the construction schedule, weekly updates to the client on the construction progress, and quality assurance activities. The Cresa PM also coordinated and managed interior design, low voltage, access control, video surveillance, intrusion detection, and audio-visual requirements.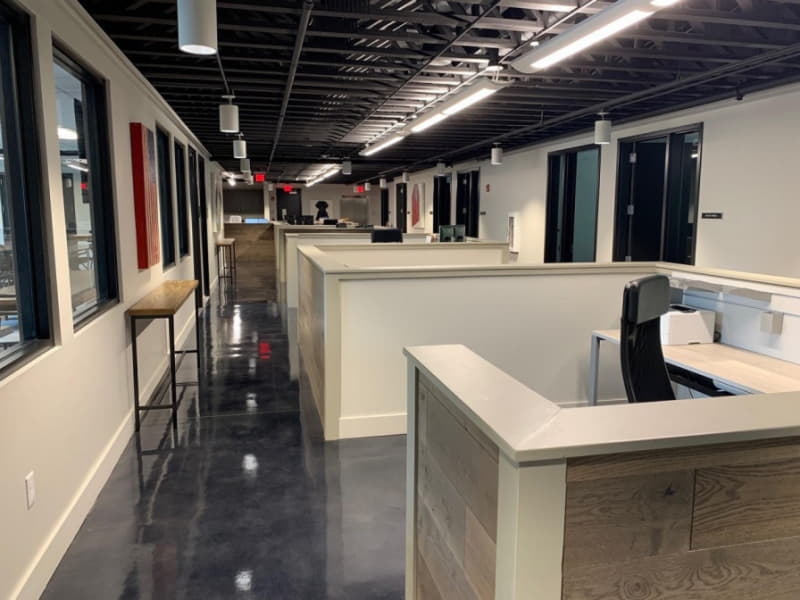 The interior of the building incorporates industrial aspects created by open exposed ceilings and thin brick accent walls. Amenities include a training room, large breakroom with lounge, meeting rooms, and a roof-top terrace.
The project was completed in April of 2020 and employees moved in May of 2020.
"When our Firm first considered the prospects of constructing, owning and ultimately managing a building, those tasks seemed difficult and unappealing," said Marty Martenson, Managing Partner at Martenson, Hasbrouck & Simon LLP. "Our team at Cresa changed that mindset and created a sense of confidence with regard to each step in the process. We now have a tremendous workplace and asset for our employees. Seldom in the business world can one say that a transaction worked out exactly as planned. In the case of our new building, we can say that without equivocation. Thank you Cresa for your leadership, counsel and friendship."
About Cresa Global Inc.
Cresa is the world's only global commercial real estate advisory firm that exclusively represents occupiers and specializes in the delivery of fully integrated real estate solutions. Our purpose is to think beyond space, strengthening those we serve and enhancing the quality of life for our clients. Delivered across every industry, Cresa's services include Consulting, Facilities Management, Global Portfolio Solutions, Investment Banking, Lease Administration, Location Strategy & Economic Development Incentives, Project Management, Transaction Management and Workplace Intelligence. With over 1000 employees in more than 80 offices globally, Cresa partners with occupiers everywhere. For more information, please visit cresa.com.