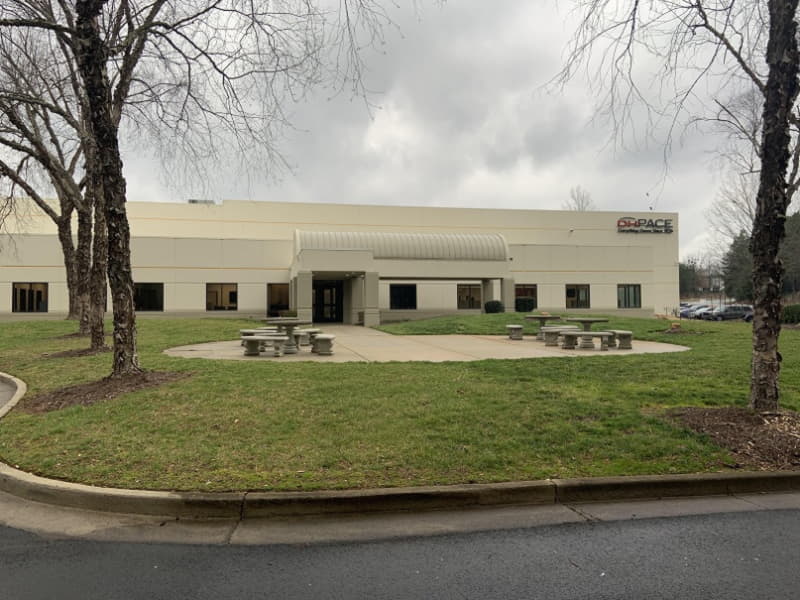 DH Pace and Overhead Door Company of Atlanta, a national company providing industrial and residential door-related products and services to homes and businesses, has consolidated its four-building operation in Atlanta to a 170,000-square-foot industrial building at 5105 Avalon Ridge Parkway.
Overhead Door previously operated out of three owned facilities and one leased, totaling approximately 150,000-square feet. Due to parking constraints, functionality of the buildings, and exponential growth within the company, business operations were becoming increasingly inefficient. Cresa was able to craft a multi-faceted solution that allowed Overhead Door to combine its commercial garage door, commercial entry door, and residential garage door businesses under one roof, thereby allowing the company to operate more efficiently and ensure greater productivity and customer satisfaction.
A critical requirement in the relocation process was finding a space that allowed Overhead Door to retain its workforce and attract new talent. Cresa negotiated a long-term lease at the new facility with an option to purchase after six months, using the lease period to sell DH Pace's three existing buildings at 221 Armour Drive, 219 Armour Drive, and 279 Ottley Drive. These buildings sit in the rapidly growing Armour Yards area that is home to the popular Sweetwater Brewery and American Spirit Works Distillery. The buildings being vacated are planned for redevelopment from distribution space to loft office.
The remaining 40,000-square-foot warehouse lease at 3331 Green Pointe Parkway has been subleased to Music Matters Production. Jim Bob Taylor and Michael Bennett represented the tenant, Overhead Door, in all three transactions: consolidating four facilities, selling three existing buildings, and subleasing the warehouse.
Overhead Door's new, two-story operations facility includes large common areas, conference rooms, and meeting spaces, a new and updated residential and commercial showroom, and a training facility for customers and employees.
"Jim Bob, Michael and the Cresa team did a great job of successfully arranging a smooth transaction where timing and communications were critical," said John Nale, Executive Vice President at Overhead Door. "It was important that all the pieces fell in place in the right order to allow our business to continue operating without a hitch. We are very pleased with our new location, and feel we are now better positioned to achieve our future growth objectives"
The space will increase functionality with the addition of 105 parking spaces and 28 industrial trailer spaces. The facility includes 80,000-square-feet of office space, with 11,000-square-feet left for future expansion to foster the company's strong growth projections.
About Cresa Global Inc.
Cresa is the world's largest commercial real estate advisory firm that exclusively represents occupiers and specializes in the delivery of fully integrated real estate solutions. Delivered across every industry, its services include Consulting, Facilities Management, Global Portfolio Solutions, Investment Banking, Lease Administration, Location Strategy & Economic Development Incentives, Project Management, Transaction Management and Workplace Intelligence. With over 1000 employees in more than 80 offices globally, Cresa partners with occupiers everywhere. For more information, please visit cresa.com or contact Jim Bob Taylor (404-446-1864) or Michael Bennett (404-446-1862).
About DH Pace
Based in Kansas City, the DH Pace Company is a nationally known and respected door sales and service organization. DH Pace traces its roots as a door company back to 1926 and has been serving the Atlanta area since 1935 as well as cities across the United States. Today, the DH Pace Company operates facilities in over 45 markets throughout the continental United States. DH Pace has more than 2,700 employees with annual sales exceeding $625 million. For more information, visit DHPace.com.